Information
Number


191

Rarity


Epic

Height
6'9"
Weight
273.5 lbs
Type


Rock

Evo. Tier


3
Base Stats

Attack
85

Defense
85

Speed
90

HP
90

Total
350

XP
173
Characteristics
Warped, Abhorrent

Description
This Morty feeds on other unsuspecting Mortys, absorbing them into his body where they are slowly digested over the course of a few weeks.
Tier Ratings
Overall

Stats

Attacks

Overall

Stats

Attacks

Login to rate this Morty
---
Trading
Temporarily offline, check back soon!
In the meantime, you can find trades on the Pocket Mortys Discord.
---
Attacks
Name
Type
Power
Accuracy
AP
Level
Outburst
Normal
50

95%

12
1
Sneer
Attack (Enemy)
Weak

95%

18
1
Poison Spit
Normal
Normal
Poison (Enemy)
Normal
Poison (Enemy)
30
30

30


95%
100%
15%
50%
15%

5
5
Flail
Normal
65

95%

10
13
Medicate
Defence (Enemy)
Medium

95%

15
16
Blind Swing
Normal
75

90%

8
22
Vile Spew
Normal
Poison (Enemy)
Poison (Self)
85



95%
50%
50%

5
26
Snub
Speed (Enemy)
Medium

95%

12
32
Mutate
Normal
105

95%

8
39
Vaccinate
Rock
110

90%

8
43
---
IV & Stat Calculators
Show Calculator
Hide Calculator
---
Sprites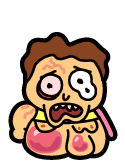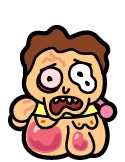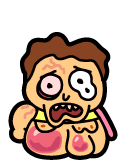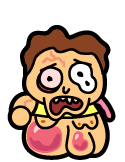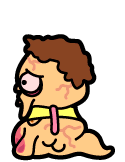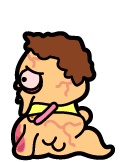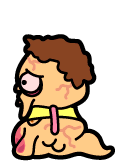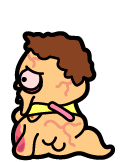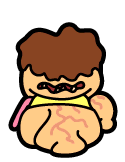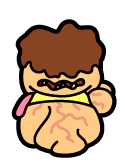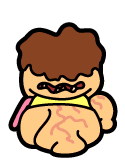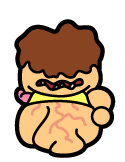 ---
Multiplayer

Combinations