Information
Number


316

Rarity


Exotic

Altezza
6'6"
Peso
??? lbs
Tipo


Scissors

Evo. Tier


N/A
Multiplayer

Spawns in Wild?
Sì (Limited)

# to Evolve


Can't Evolve

From Club Rick?


No
Statistiche di base

Attacco
110

Difesa
105

Velocità
130

PV
100

Total
445

XP
150
Caratteristiche
Dietro di te, Spento

Descrizione
Questo Morty rimane sempre a mezza distanza, senza muoversi e ti guarda da lontano. Non distogliere lo sguardo.
Tier Ratings
Overall

Stats

Attacks

Overall

Stats

Attacks

Login to rate this Morty
---
Trading
Temporarily offline, check back soon!
In the meantime, you can find trades on the Pocket Mortys Discord.
---
Attacks
---
IV & Stat Calculators
Show Calculator
Hide Calculator
---
Sprites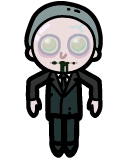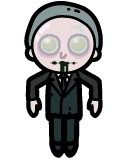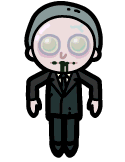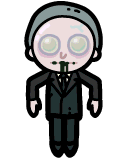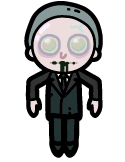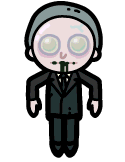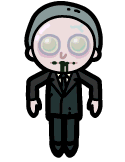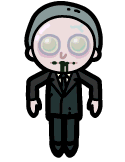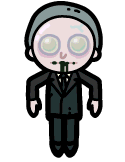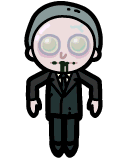 ---
Note:
This morty currently only spawns during the limited time Halloween event / is sometimes available from Club Rick packs.
Multiplayer

Combinations

None available