Best Mortys Guide
There are many options available for building a Morty Deck, and while there is no "perfect" team for all situations, some Mortys are definitely better than others. This guide breaks down our picks for the best Mortys for Raids, Trainer battles, and general gameplay.
Best Raid Mortys
This section lists what we think are the best Mortys to use in Raids. We've classified the Mortys into the following categories:


Debuffers, Rock Types, Paper Types, Scissor Types, and Normal Types.
When building a raid deck, you ideally want 1-2 "debuffer" Mortys that can lower the boss's Attack, Accuracy, Defense, and Evade, while also

Paralyzing the boss. Raid bosses are currently immune to
Poison and

Mr. Meeseeks boxes, so don't bother with those.
Best Debuffers
Forbidden Morty is hands-down the best debuffer in the game, mainly because of his excellent moveset. No other Morty can give you an Attack Debuff, Accuracy Debuff, Defense Debuff, and Paralyze Debuff in the their 4 allotted attack slots, which makes him an invaluable "Swiss Army Knife" for raids.
Suggested Attacks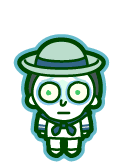 A-Tier:
Coming Soon
Suggested Attacks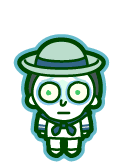 Full List of Mortys by Attack Types
Accuracy Debuff
Attack Debuff
Attack Debuff
Attack Debuff
Absorb
Paralyze
Poison
Normal
Rock
Paper
Scissors