quem é o Rick esquisitão citado pelo Evil Rick (teoria)
Topic Author

Level 1 Morty
Olá pessoas. sou Igor L. Deus ou InvaderW ou IWW
2 years 4 weeks ago
-
2 years 1 week ago
#4301
by Igor_LDeus
Minha teoria de quem é o "Rick esquisitão" que o Evil Rick citou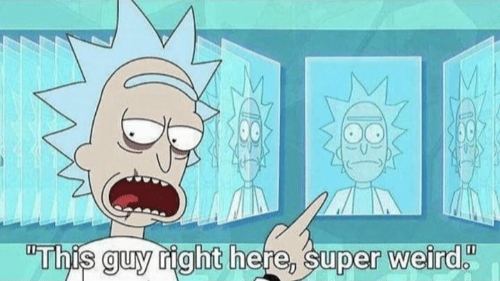 Após assistir bastante serie e jogar o jogo e observar os detalhes de ambos eu fiquei com a resposta que "Rick esquisitão" que o Evil Rick citou que se parece com o C-137 e Evil Rick seria o Rick protagonista da campanha do Pocket Mortys.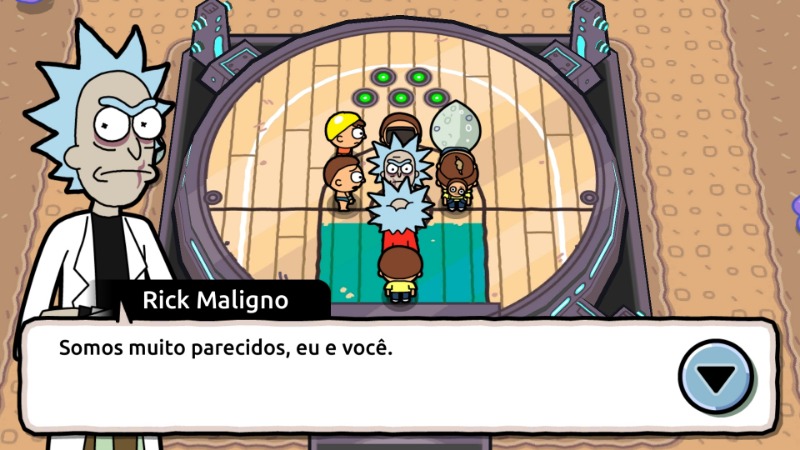 Primeiro o Rick do Pocket Mortys não pode ser o C-137, suas ações não condizem com a personalidade do C-137 (como fazer coisas como aceitar ordens dos Ricks do Conselho da cidadela e entrar nessa onda de capturar mortys e se viciar em fazer isso)
E ao longo quando você encontra o Evil Rick no jogo, e ele deixa bem claro que "somos muito parecidos" e como não somos o C-137, nós podemos ser aquele Rick esquisito que foi citado por ele na série.
Umas provas que mostram o quanto nosso rick do jogo é estranho é o fato que o jogo deixou claro que o nosso Rick se viciou na arte de capturar Mortys Selvagens (citado nas placas do Rick Veterano e no diálogo entre o Rick com seu o Morty após derrotar o Rick Misterioso onde ele deixa claro que ele quer pegar todos os Mortys selvagens)
Bem, é isso, é uma teoria curta e simples porém que explica que o Rick que o Evil Rick citou era o nosso Rick da campanha do Pocket Mortys.
---
Blue Avocados are amazing!
Please Connexion or Create an account to join the conversation.
Time to create page: 0.046 seconds